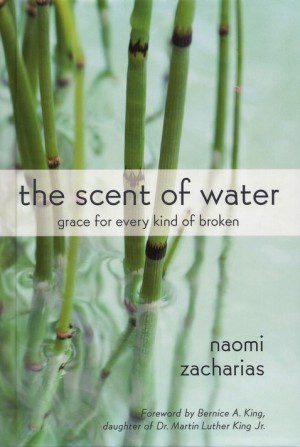 Brokenness is all around us.
Earthquakes, tsunamis, hurricanes, tornadoes.
Prostitution, human trafficking, rape.
Pornography, objectification, negative body image.
Fatherlessness, divorce, orphan care, domestic violence, child abuse.
Hunger, disease, drugs.
Loneliness, directionless, fear of failure.
We look for answers. If only we knew what caused the brokenness, we could stop it from happening.
Scientific equations, expert interviews, psychological evaluations … there must be a way to prevent the heartache and disaster.
When we find ourselves in the midst of brokenness, we wonder over and over again …
What did I do wrong? What did I do to deserve this?
We go through the scenarios in our mind … if only we had tried harder, prayed longer, made better decisions.
We are forever guilty.
And then somewhere along our broken journey we realize that we don't want an answer. We just want the brokenness to disappear. We want a way out. And more times than not, the only way out is to live through it.
We don't need someone to tell us about all the things we've done to get to where we are. And we don't need a roadmap for where to go next. We need people to love us. To support us. To stand beside us and refuse to judge us for the things that have come before and the things still to come. People who acknowledge that what is right for them might not be right for us.
It's not very often that I read a book that hits my soul the way this one did. Naomi Zacharias uses her own experiences to show the true meaning of grace. As she shares stories of Indonesia after the tsunami, prostitutes, victims of domestic violence, people living with HIV, and many others, she carefully weaves stories of her own life to illustrate that grace often comes when we least expect it.
We experience grace when we are served, or when we serve others, with no ulterior motive. We don't judge the decisions they've made. We don't tell them how to fix their problems. We simply love them, believe in them, and allow them to take the steps they are feeling called to take. And somehow, while serving those most in need, we find ourselves healing from our own brokenness.
As I read Zacharias's experiences from all over the world, I felt the pain she felt. Her words made me laugh, they made me cry, and perhaps most important, they moved me to action. Never again will I assume that I know what's best for someone else. I will simply listen, and love, and entrust their care to the One who knows best.
Note: This book is part of the BibleDude.net 2011 Summer Reading List. Check out this book and more from that list below…