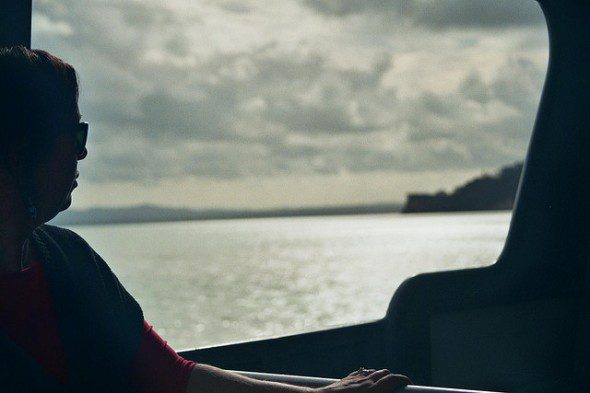 [serialposts]I started off yesterday asking some pretty serious questions of myself when it comes to my attitude around Thanksgiving. I want to have the right attitude, not only on Thursday, but year round. So if that's the case, I need to be reminded of a few things that I picked up on in 1 Timothy 6. Let me share the first:
First of all, it's about learning the secret of contentment.  In 1 Timothy 6:6-8 it says, "But godliness with contentment is great gain.  For we brought nothing into this world, and we can take nothing out of it.  But if we have food and clothing, be content with that."  There is no doubt that we can spend so much time looking at the negative in our lives that it robs us of joy and thanksgiving.
Now that's not to say that we don't or won't have some pretty crappy situations happen to us. Everyone has issues that they face at home, at work, at church (physically, spiritually, and emotionally) that are not the best (or may seem downright evil). And being a Christian doesn't free you from the pressures and problems of this world. So when those crises do come into our lives (and we know they will), we have to decide, "Is this going to be the focus of my life?"
But we also have to admit that while some of the experiences of this life are out of our control, other experiences are of our own making. When bitterness creeps into our lives because of envy, jealousy, or greed; or because we don't feel good enough, smart enough, or beautiful enough – these are experiences that, ultimately, we do have control over. Again the choice is ours…will we live in anger and bitterness or will we live in thanksgiving?
But how can we live a life of thanksgiving when we feel our life stinks, whether in our control or out of our control?
Well first, because while things may seem bad, there is always something to be thankful for! While being a Christian doesn't free us from problems, it does free us to lift our hands in times of trouble. It frees us to lift our problems up to Jesus Christ and to experience the wholeness and healing that he can give.
Second, we should give thanks in all circumstances because scripture reminds us that we should (Phil. 2:14-15). Now that may seem like a bit of a cop-out, but the Bible is clear that a complaining attitude is not a Godly attitude. It's hearts of thanksgiving that honor Him.
But then third, it's about learning to be content with what you have. Why is it that while I have so much, I constantly want more? I get the latest and greatest cell phone, but 6 months later I'm looking at the next one…and I still have 18 more months under contract! And while it may do everything I want and need, if I'm not careful, an ungrateful heart begins to develop, and it leads to discontented and complaining attitude. But if complaining robs us of joy, by spending time contemplating God's goodness, it'll rob us of the need to complain. Why? Because we will feel content.