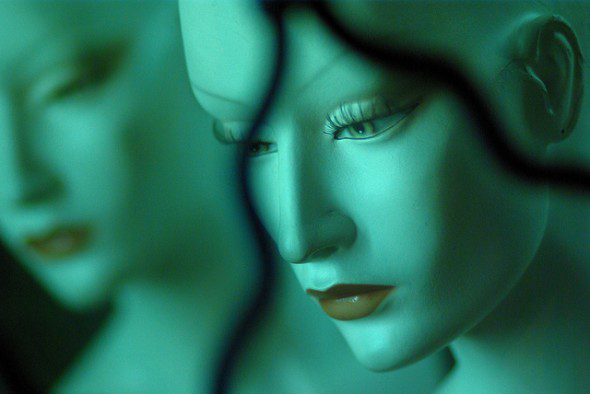 [serialposts]
Reason #2 – Teens' and twentysomethings' experience of Christianity is shallow. A second reason that young people depart church as young adults is that something is lacking in their experience of church. One-third said "church is boring" (31%). One-quarter of these young adults said that "faith is not relevant to my career or interests" (24%) or that "the Bible is not taught clearly or often enough" (23%). Sadly, one-fifth of these young adults who attended a church as a teenager said that "God seems missing from my experience of church" (20%). (The Barna Group, Six Reasons Young Christians Leave the Church)
I grew up in the church. I was a witness to what the Christian adults around me lived during the week and who they were on Sunday morning. Sometimes this added up and other times it was not even close. The children will always be the first to see our hypocrisy. They will bear witness and suffer the consequences to what comes out of our mouths and how we live. If we demonstrate a "Sunday only" faith: putting on our masks and Jesus-speak, while neglecting His word the rest of the week… they will see the pretense and not be impressed.
Somewhere in the generations before my own a warping and shifting has taken place. A warping in what it means to follow Jesus Christ, what it means to love our neighbor, and how church fits in the mix. Many in my generation and in those that are following are finding the church to be a nonessential in a world devoted to material success, finding happiness, being charitable and self-sufficient. The shifting has come because young people have found more fulfillment and acceptance beyond the walls of Church. Non-Christians are seemingly more loving, generous, charitable and forgiving while their Christian counterparts are judgmental, angry know-it-alls.
How can we expect youth to take church seriously when many of us fail to take Jesus at His word?
It is hard to swallow why young people believe we are shallow. What we are finding in many ways is the younger generation's rejection of the hypocrisy and shallow faith of their elders, while embracing a culture that accepts them as they are.
"He began to tell me the story of his prodigal daughter, how she went to college and totally turned her back on the faith….when he finished,… he put his finger on what he thought happened. Here's what he said…We raised her in Church, but we didn't raise her up in Christ. You hear what he is saying? We raised her to look right on the outside but didn't teach her about the inside. We taught her to keep all the rules, but she never really had a relationship. We made her feel guilty for the wrong things she did, but somehow she missed God's amazing grace. We taught her to be a fan of Jesus – instead of a follower of Jesus." (Kyle Idleman, Not a Fan)
We raised her in Church, but we didn't raise her up in Christ. We can not expect that by bringing our children to Sunday School, youth group and church that they will through "osmosis" learn the truth of Jesus Christ, accept it as their own, and follow Him with their whole hearts while remaining connected to a church.
Everything has to change?
If we think that by changing our church programming we will be able to draw these fleeing generations back into the pews… we are wrong.
If we think by adding a laser show, fog machine and hip attire into the worship that we will encourage a younger crowd to come and see and stay… we are wrong.
If we think that by eliminating the cross, changing the Christianese to a blood-free, pain-free, hymn-free and easier to relate to vocabulary, that we will appeal to those who are seeking… we are wrong.
Are we bringing them to church or bringing them to Jesus?
This question needs to be asked along with many others: Are the young people who attend our church there because they have to be, is it a family expectation or because they want to be there? Is it out of guilt or fear of going to hell, or because they desire a relationship with God and His people? Are they drawn to the Jesus found in our congregations, or repelled by the Jesus we think they should see in us? What kind of church are we asking them to be a part of: a church that reflects Jesus or this is the way it has always been done?
Let me end this with a story: There was a young woman who in her late 20s found herself leading worship, loving others, leading small group and a homeless ministry. Over time she began to see a disconnect between what people were saying and what they were living. She began to wonder why there were so few youth beyond those who grew up there… why so many were leaving. Over time she began to question the gossip, hiding, and spiritual manipulation that was occurring. She was confused by the trendy sermon series, small group models, and use of a new leadership structure in an attempt to get people excited to live what Jesus asks. She watched them isolate people who threatened their way of ministry. She was offered a shallow way to walk the narrow way. Than one day three years ago that woman walked out those church doors and she never went back.
Hello. My name is Jessica. This is my true story. I left the church…