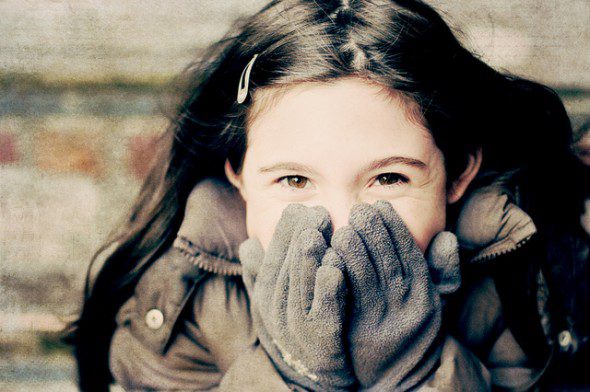 [serialposts]
READ
Preserve me, O God, for in you I take refuge. I say to the LORD, "You are my Lord;
I have no good apart from you."
As for the saints in the land, they are the excellent ones,
in whom is all my delight.
The sorrows of those who run after another god shall multiply;
their drink offerings of blood I will not pour out
or take their names on my lips.
The LORD is my chosen portion and my cup;
you hold my lot.
The lines have fallen for me in pleasant places;
indeed, I have a beautiful inheritance.
I bless the LORD who gives me counsel;
in the night also my heart instructs me.
I have set the LORD always before me;
because he is at my right hand, I shall not be shaken.
Therefore my heart is glad, and my whole being rejoices;
my flesh also dwells secure.
For you will not abandon my soul to Sheol,
or let your holy one see corruption.
You make known to me the path of life;
in your presence there is fullness of joy;
at your right hand are pleasures forevermore.
I will extol you, O LORD, for you have drawn me up
and have not let my foes rejoice over me.
O LORD my God, I cried to you for help,
and you have healed me.
O LORD, you have brought up my soul from Sheol;
you restored me to life from among those who go down to the pit.
Sing praises to the LORD, O you his saints,
and give thanks to his holy name.
For his anger is but for a moment,
and his favor is for a lifetime.
Weeping may tarry for the night,
but joy comes with the morning.
As for me, I said in my prosperity,
"I shall never be moved."
By your favor, O LORD,
you made my mountain stand strong;
you hid your face;
I was dismayed.
To you, O LORD, I cry,
and to the Lord I plead for mercy:
"What profit is there in my death,
if I go down to the pit?
Will the dust praise you?
Will it tell of your faithfulness?
Hear, O LORD, and be merciful to me!
O LORD, be my helper!"
You have turned for me my mourning into dancing;
you have loosed my sackcloth
and clothed me with gladness,
that my glory may sing your praise and not be silent.
O LORD my God, I will give thanks to you forever!
The wilderness and the dry land shall be glad;
the desert shall rejoice and blossom like the crocus;
it shall blossom abundantly
and rejoice with joy and singing.
The glory of Lebanon shall be given to it,
the majesty of Carmel and Sharon.
They shall see the glory of the LORD,
the majesty of our God.
Strengthen the weak hands,
and make firm the feeble knees.
Say to those who have an anxious heart,
"Be strong; fear not!
Behold, your God
will come with vengeance,
with the recompense of God.
He will come and save you."
Then the eyes of the blind shall be opened,
and the ears of the deaf unstopped;
then shall the lame man leap like a deer,
and the tongue of the mute sing for joy.
For waters break forth in the wilderness,
and streams in the desert;
the burning sand shall become a pool,
and the thirsty ground springs of water;
in the haunt of jackals, where they lie down,
the grass shall become reeds and rushes.
And a highway shall be there,
and it shall be called the Way of Holiness;
the unclean shall not pass over it.
It shall belong to those who walk on the way;
even if they are fools, they shall not go astray.
No lion shall be there,
nor shall any ravenous beast come up on it;
they shall not be found there,
but the redeemed shall walk there.
And the ransomed of the LORD shall return
and come to Zion with singing;
everlasting joy shall be upon their heads;
they shall obtain gladness and joy,
and sorrow and sighing shall flee away.
In those days Mary arose and went with haste into the hill country, to a town in Judah, and she entered the house of Zechariah and greeted Elizabeth. And when Elizabeth heard the greeting of Mary, the baby leaped in her womb. And Elizabeth was filled with the Holy Spirit, and she exclaimed with a loud cry, "Blessed are you among women, and blessed is the fruit of your womb! And why is this granted to me that the mother of my Lord should come to me? For behold, when the sound of your greeting came to my ears, the baby in my womb leaped for joy. And blessed is she who believed that there would be a fulfillment of what was spoken to her from the Lord." And Mary said,
"My soul magnifies the Lord,
and my spirit rejoices in God my Savior,
for he has looked on the humble estate of his servant.
For behold, from now on all generations will call me blessed;
for he who is mighty has done great things for me,
and holy is his name.
And his mercy is for those who fear him
from generation to generation.
He has shown strength with his arm;
he has scattered the proud in the thoughts of their hearts;
he has brought down the mighty from their thrones
and exalted those of humble estate;
he has filled the hungry with good things,
and the rich he has sent away empty.
He has helped his servant Israel,
in remembrance of his mercy,
as he spoke to our fathers,
to Abraham and to his offspring forever."
And Mary remained with her about three months and returned to her home.
May the God of hope fill you with all joy and peace in believing, so that by the power of the Holy Spirit you may abound in hope.
Blessed be the God and Father of our Lord Jesus Christ! According to his great mercy, he has caused us to be born again to a living hope through the resurrection of Jesus Christ from the dead, to an inheritance that is imperishable, undefiled, and unfading, kept in heaven for you, who by God's power are being guarded through faith for a salvation ready to be revealed in the last time. In this you rejoice, though now for a little while, if necessary, you have been grieved by various trials, so that the tested genuineness of your faith—more precious than gold that perishes though it is tested by fire—may be found to result in praise and glory and honor at the revelation of Jesus Christ. Though you have not seen him, you love him. Though you do not now see him, you believe in him and rejoice with joy that is inexpressible and filled with glory, obtaining the outcome of your faith, the salvation of your souls.
PRAY
Joy comes from hope. Without hope, there can be no joy. With hope, there is rejoicing, and the greater the hope, the greater rejoicing.
In the presence of God we find our "fullness of joy" (Ps 16:11). Is it any wonder why the coming of Immanuel – "God with Us" –causes such rejoicing? Should we not leap for joy as John did when he first came into the presence of Jesus? Absolutely! Certainly! Believers should be the most joy-filled people on the planet. We should be rejoicing with every breath we take.
Joy comes from the overwhelming hope that comes from being redeemed, rescued, and adopted as a child of the Living God. Joy comes from the realization that we have been given not what we deserve, but what we don't deserve, an "inheritance that is imperishable, undefiled, and unfading, kept in heaven". Our rejoicing is with "joy is inexpressible and filled with glory" because we believe. (1 Peter 1:3-9)
The glory filled inexpressible joy is there, but I wonder what is keeping it from coming out? Circumstances? Stuff? Fear? Pride? Anger? Bitterness? Loneliness? Hunger? Thirst? Sickness? Sorrow?
Oh please Lord: Remind me that my hope is in only You, and I will rejoice! Remind me that nothing can separate me from You (Romans 8:38), and I will rejoice!
SERVE
Someone once told me that when I felt low, I should do something for someone. Guess what? It works. In the simple economy of God, God is our hope, we rejoice in our hope, and we find even more joy in sharing that hope with others. Joy is multiplied and magnified in serving others. Serving others is like pushing your joy through a giant Back to the Future sized amplifier. Even the littlest amount going in will result in an overwhelming, knock you off your feet and across the room amount of joy coming out. Don't be scared, it is just joy. Revel in it, rejoice in your joy, maybe dance a little, sing a little louder, give glory to God, and then serve again.
[youtube=http://www.youtube.com/watch?v=9yYdS7nxZDA&w=590]
Editor's Note: If you're interested in learning more about serving with The Salvation Army, then check out a post from Christmas time last year called how to spend your time [on Christmas eve]. You can even start your own Online Red Kettle!