Like many other families, the Christmas stuff comes out and get set up almost immediately after Thanksgiving. We get the artificial tree out, light up the festive candles, and turn up the Christmas music channel on Pandora. One thing you need to know about us is that we're an Elf on the Shelf family. Each year, we open Bob's box, and he magically jumps out in the middle of the night to take his place for the kids to find each new day.
If I'm being completely honest, while Elf on the Shelf is always fun for the kids, it has gotten pretty boring for me. Until last year, when I decided to have a little fun with it… BibleDude style.
I decided to use our family elf to share scriptures in a way that would (hopefully) get people to crack open the Good Book and get a little Truth in their day throughout the holiday season. You know… to help us keep our focus on the right things.
So each day as Bob the Elf took his new spot in our home, I would Instagram a photo of him with a Bible verse related to where he was or what he was doing. Remember, the idea is to get people to open the Book, so I don't write out the verse with the image, just leave the reference so people have to look it up to find the connection themselves.
Here are a few favorites from last year. I'll leave the actual verse with each of these images for ease of reference so you can see what I did.
If you decide to do this too, then make sure you at least use the hashtag of #elfontheshelf, and maybe a few others like #bible and #elfantics. Most of all, have fun and be creative!
Yep. He's made his first appearance of the season in our house. #elfonashelf Luke 19:4-5
So he ran on ahead and climbed up into a sycamore tree in order to see Him, for He was about to pass through that way. When Jesus came to the place, He looked up and said to him, "Zaccheus, hurry and come down, for today I must stay at your house."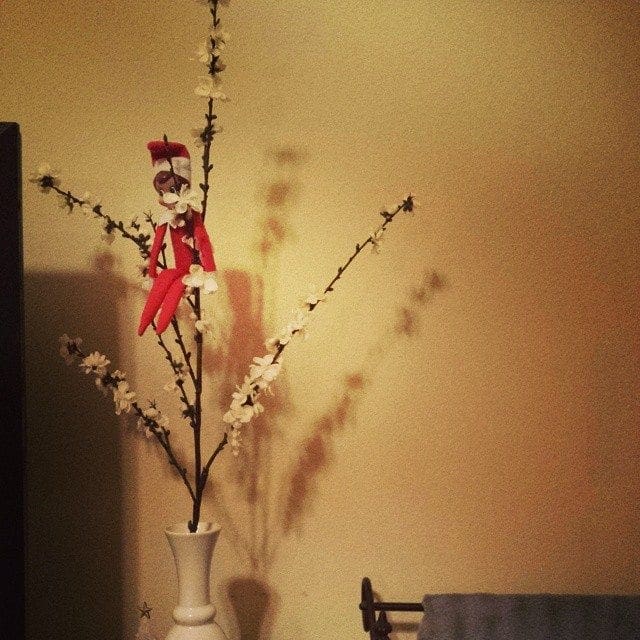 For now we see in a mirror dimly, but then face to face; now I know in part, but then I will know fully just as I also have been fully known.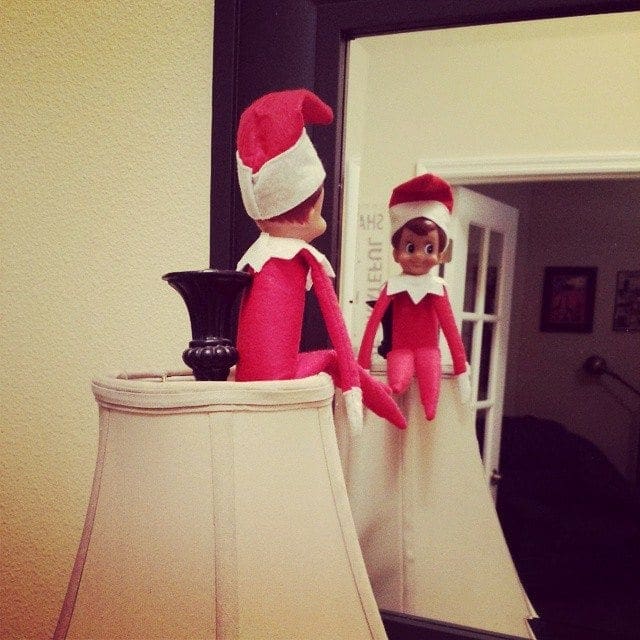 Taking an #elfie in the candy dish! Luke 4:4 #elfonashelf
And Jesus answered him, "It is written, 'Man shall not live on bread alone.'"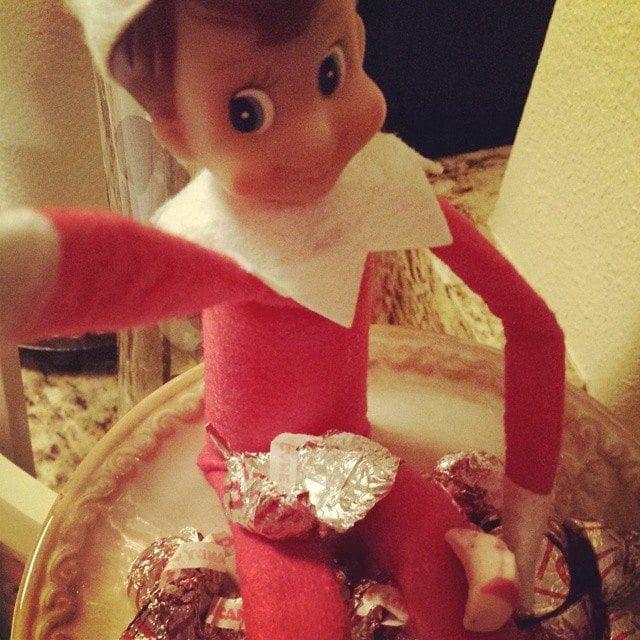 I will give you the keys of the kingdom of heaven; and whatever you bind on earth shall have been bound in heaven, and whatever you loose on earth shall have been loosed in heaven."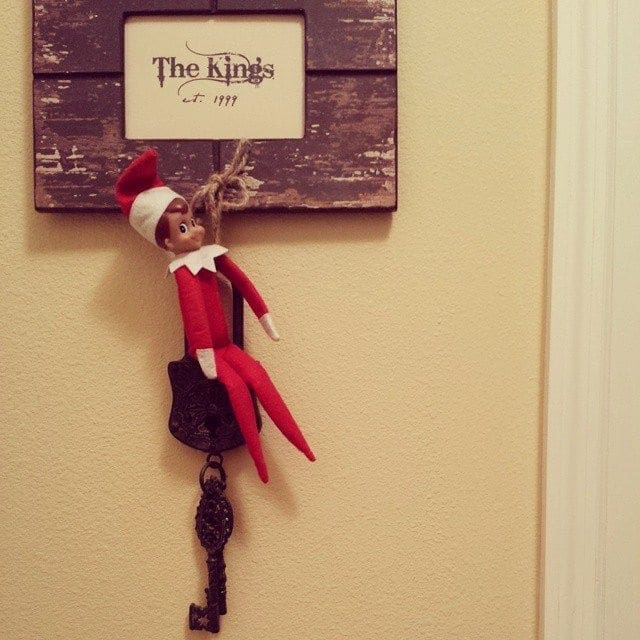 Therefore, putting aside all malice and all deceit and hypocrisy and envy and all slander, like newborn babies, long for the pure milk of the word, so that by it you may grow in respect to salvation, if you have tasted the kindness of the Lord.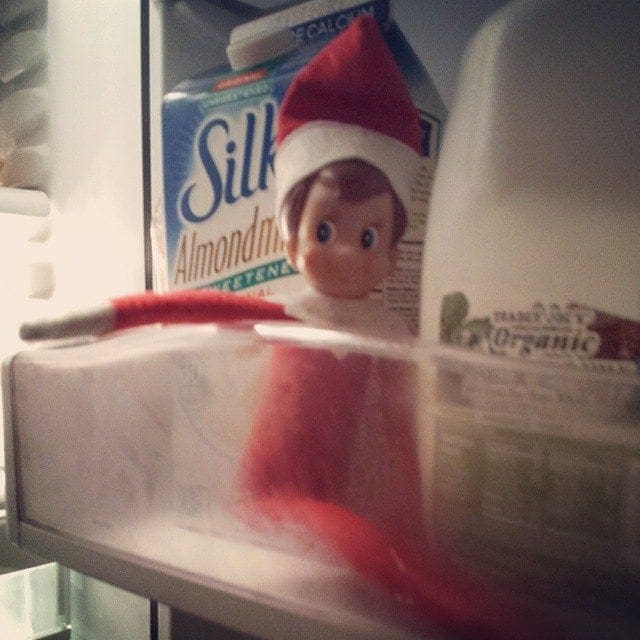 Surely goodness and lovingkindness will follow me all the days of my life,
And I will dwell in the house of the Lord forever.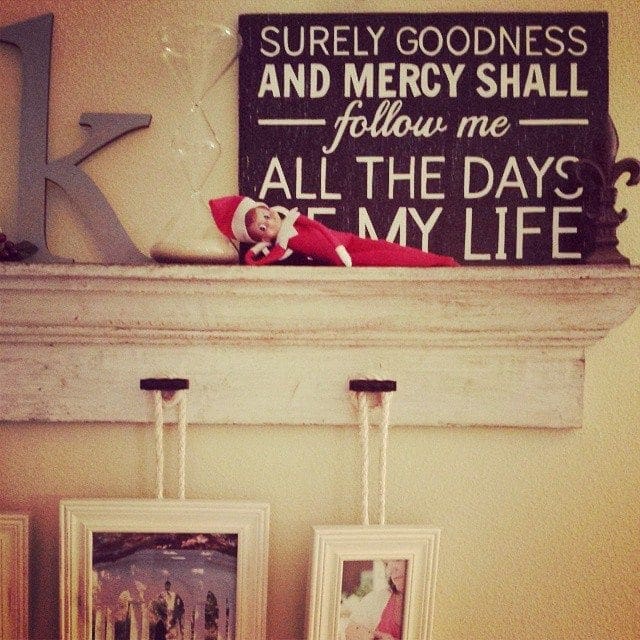 Matthew 18:20 #elfonashelf (with a special guest appearance from #piggypics)
For where two or three have gathered together in My name, I am there in their midst."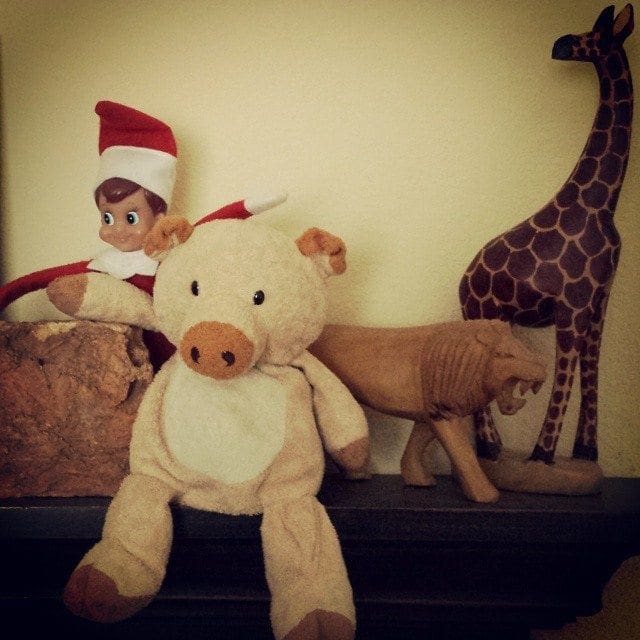 looks like our #elfonashelf is going all #wreckingball on us. Galatians 2:20
I have been crucified with Christ; and it is no longer I who live, but Christ lives in me; and the life which I now live in the flesh I live by faith in the Son of God, who loved me and gave Himself up for me.