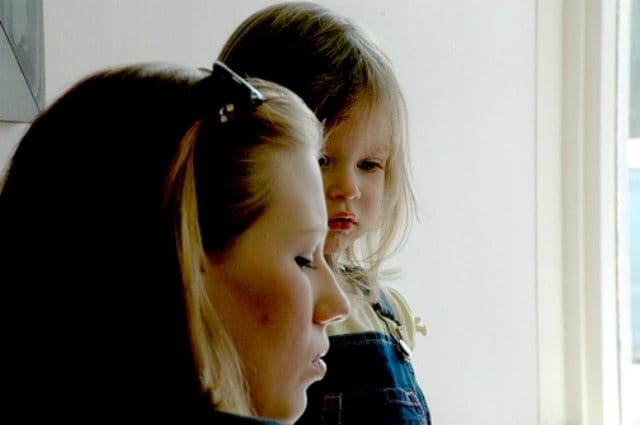 Storm clouds roll in thick, billowy and dark, blowing small branches and leaves across the field of wildflowers where butterflies make their habitat, laying flat the flowers and thicket on which they find their life and breath.
One butterfly frail and tattered lays exhausted on a bed of dry leaves; and, I begin to pray for its life, for healing and strength.    The life of one so beautiful is but two full years; and, then they are gone.  Just a breath and they are gone.  And of these beauties of life, few are eternal.
And, I am contemplating my own life span, and realizing, that there are some lessons Mom never shared.  Living over half a century has its advantage, such as a newfound confidence in myself.
Now that I am older, I find that I can see other with clearer vision, and I find that I am more understanding.  I expect more, but I also am more patient with results.  My anger that comes when people don't change has changed into tearful prayers for them.
Trusting people is something that I do a little less.  At one time, I believed that all people were really good inside; now, I see that we are all sinners in need of a Savior.  It is more obvious, now than ever.
Only God is truly good, and Christ is the only person in whom trust need not be guarded.
As we age, our emotional health becomes stronger as our physical health grows weaker.  The reality that I will not live forever becomes ever more clear as warm blankets are thrown back and joints ache when feet touch hardwood floors chilled by the night air.  Hips that once carried me on runs that lasted for miles are now stiffer as they greet the rising sun, showing first signs of possible arthritis.
My mother sat me down when I was young and explained the changes my body would go through, as I became a woman.  No one tells you the changes that will continue into old age.  Not one tells the rest of the story – the part when your children are on their own and the house grows quiet – when the part of your body that was ready to give you a house full of children, grows quiet as well.
There are three sorrows that a mother goes through that are never told to her so that she can prepare:
When you know that your have birthed your last child,
When the last child leaves home,
And, when you know you cannot have any more children.
Oh, there are wonderful freedoms with each change, once you accept the phase of life that you are in.
But, we need a moment to grieve the loss.  Then we need to adjust our thinking to embrace the phase that we are in.
We need to embrace that we are still vital, important, beautiful and needed – no matter how foreign that concept might seem at first.  We must speak life into our own lives!
I laugh sometimes when I realize that estrogen has ben a great part of my memory.  Once the hormones left, my memory began to try to sneak out with them. I guess they had become pretty good friends and would like to stay together!
As we age, we begin to forget the things that are not eternal.  But the things that last forever we never truly forget. 
I remember a man in our church with Alzheimer's disease.  He did not know is wife or his own name for years.  But, his wife continued to bring him to church.  He stared bewildered at the priest giving us the Word, and communion.  But when the songs were sung – hymns of old, his face lit up and he began to sing the words to the songs leaned long ago.
Because the things that are eternal never pass away.
The eternal things cannot be stolen by thieves, burned by fire, or swept away by flood.  Though the world may say that Christianity is for the simple-minded, the world has not understanding of eternity.  The things of God are eternal…and the world will one day pass away.
So, I read the Word of God, and I write the names of my children and grandchildren beside different verses that call to my heart for them.  Then, I date the verses.
When I see the next two generations after me, I speak that Word over them.  I speak it out loud, right into their lives.  A spiritual inheritance into their young bodies will carry on the eternal things of God in their lives after my counted days are completed.