by Jim Blake
Before I share my thoughts on chapter one of Servolution, let me just say that prior to us receiving the book or even finding out about it, God had already given me a vision for something very similar, in fact in many ways identical to what is being described in this great book.  So, when I received a copy of the book it was an incredible confirmation that God was moving, and that we were hearing Him speak and following His lead.  Having said that, lets get into the impressions that I had while reading this chapter.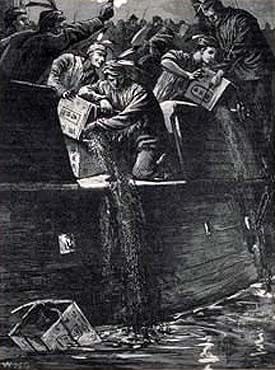 To start with, I like Dino's emphasis on ensuring that our "Servolution" has a clear mission that everyone believes in.  This is crucial in projects where volunteers are concerned, people need to know what they are getting involved in from the get go and need to get a sense for whether or not they can buy into the concept.  As the Bible says in Proverbs 29:18 MKJV "Where there is no vision, the people perish", so is the destiny for projects which lack a clear and concise vision.  In relating a Servolution to the Boston Tea Party, Dino explained that revolutions have far reaching implications and that the motives and methods are of critical importance.  He also explains that a Servolution is a revolution based on, and operates with, compassion and love, with a goal to service and answer the cries of the poor, the hurting, and the forgotten.  How true, Christ came to heal and to lighten the load of those that would come to Him and He especially focused on these groups.  He also commanded us to go out.  In order to go out, we must leave the comfort of our pews and the four walls that surround them and reach out to the lost and dying world around us, and we need to pray for the fire and the perseverance to carry it through person by person, need by need, and situation by situation.
In the book of James we clearly see that faith without works is dead.  Yes, we are not saved by works (our works, being as filthy rags, would never do the job), but true believers will have works of righteousness that emanate from their faith and an active relationship with Christ.  They won't be boasting in their works, but boasting in Christ, and giving glory to God, and by the blood of the Lamb and the word of their testimony they shall overcome the enemy's grip on the lost.  We must remember that as we take on any kind of "Servolution" project, that we are called to live our lives in such a way that people will see our good works and glorify our Father in heaven (not us), and Dino fleshes that out more as the book progresses.
Dino goes on to talk about how the focus in their Servolution is to initiate change, by bringing healing to a hurting world (amen – full healing only comes through Christ) and by loving people to Christ.  He further shares that it involves initiating change through simple acts of kindness for the glory of God, which becomes a church revolution through serving. The change will impact us deeply and profoundly and will do the same for those we serve.  The emphasis is to serve one person at a time.  This is of utmost importance, the Servolution itself can never be the emphasis, but the people being ministered to must be the focus and there must be a desire to address needs and share Christ in a hand in glove relationship, or the risk is that the Servolution will be nothing more than a secular humanitarian effort with the word "church" attached.
I appreciated Osteen's move to thrust the author and his wife into action by giving them a do or die donation (start a church or be arrested for theft).  There was enough humour to lighten the moment but enough edge to push them into what God had in store for them.  I sincerely hope that there are many leaders such as Mr. Osteen who are encouraging others to get out and fulfil the call on their lives to reach the lost with the love and truth of Christ. 
It was good to see that as with every ministry I have seen, the founders of the ministry went through discouragement that they had to push through.  This training ground of disappointment strengthens our metal and prepares us for some of the hard work that lies ahead.  Whenever I go through this kind of struggle, I remember the words of James as can be read in James 1:2-8 MKJV – "My brothers, count it all joy when you fall into different kinds of temptations,  (3)  knowing that the trying of your faith works patience.  (4)  But let patience have its perfect work, so that you may be perfect and entire, lacking nothing.  (5)  But if any of you lacks wisdom, let him ask of God, who gives to all liberally and with no reproach, and it shall be given to him.  (6)  But let him ask in faith, doubting nothing. For he who doubts is like a wave of the sea, driven by the wind and tossed.  (7)  For do not let that man think that he shall receive anything from the Lord;  (8)  he is a double-minded man, not dependable in all his ways."  What a great temptation startup struggles are, they represent the temptation to quit, to throw in the towel and to forget about it.  The fact that Dino has included this in the starting chapter should be a wake up call to all of us embarking on a Servolution type of ministry, to be prepared for the rough stuff and to push through, and to not despise that which may seem small, to start with, but to have faith and work with God, and see what He will do through us.
I was also pleased to see that the ministry team was interested in serving those who were not already being served, the very ones that nobody else found important enough to serve. There is often very little glitz, glamour, or reward in this kind of work, but it is truly the work that is in the service of the Lord.  It is often thankless, can be frustrating, and requires character to follow it through.  Fantastic – all for Jesus, I surrender, I surrender all!
Dino and his team, early on in their ministry, dug into the service of widows, which is a call of scripture that many ministries overlook.  As we see in James 1:27 MKJV  – "Pure religion and undefiled before God and the Father is this, to visit orphans and widows in their afflictions, and to keep oneself unspotted from the world."  Dino illustrates that when we exercise the commands of scripture, the fruit starts to surface, the response to serving the widows was church growth.  The book of Acts church experienced rapid growth, and the reason many churches are stagnating today is because they do not do what scripture tells them to do.  If they would, they would see results similar to what was happening in Acts 2:44-47 MKJV – "And all who believed were together and had all things common.  (45)  And they sold their possessions and goods and distributed them to all, according as anyone had need.  (46)  And continuing with one accord in the temple, and breaking bread from house to house, they shared food with gladness and simplicity of heart,  (47)  praising God and having favor with all the people. And the Lord added to the church daily those who were being saved."
Healing Place Church had the right attitude and vision in initiating their Servolution and Dino explains that, that attitude was "whatever, whenever".  Their heart was for service no matter what the cost.  They demonstrated self sacrifice, commitment, and resourcefulness.  They demonstrated compassion and addressed needs which, when coupled with sharing Christ, wins souls. (Proverbs 11:30 ASV  The fruit of the righteous is a tree of life; And he that is wise winneth souls)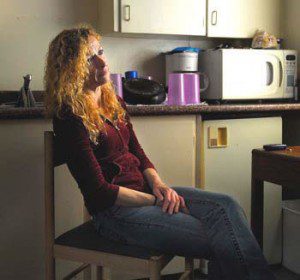 Single moms became another focal point, which makes sense since there is often so much lack and hurt and need for healing with single moms.  I was pleased to see that the common theme between all of the groups they served was to see a need and then to fill it.  Servolution did not become a believers only club, nor did it become a lost souls only club, but focused on serving the needs within the body of Christ and then pouring out the overflow into the surrounding community. 
There was a great illustration in the chapter of a man who was married by Healing Place Church who later came to share his struggles and to seek answers of a spiritual nature from Dino.  This demonstrates that if we are not just "nice people" doing "good things" but we also are sharers of truth, that God will send us people seeking answers.  Then of course we need to follow the instruction of 1 Peter 3:15 MKJV –  "but sanctify the Lord God in your hearts, and be ready always to give an answer to everyone who asks you a reason of the hope in you, with meekness and fear."  If we do this, God will use us to reach people and to bring them to Him.
When it comes to receiving people in the church, hospitality is king.  Their community meal offering was a great way to demonstrate a willingness to offer something with no strings attached, while at the same time offering another opportunity to give individual and personal attention to all who came.  This is where some churches fall down, on the follow through.  Getting people through the doors is only part of the battle, the other part is showing them the love of Christ in a real and tangible way, welcoming them and using the time together as an opportunity to share truth.
Out of the entire chapter, I really only had one part I would have reworded.  It was with reference to the way that Dino was describing the people that the Servolution would serve.  He made a couple of comments such as, 'God will bless those who bless "His people"' and 'Pray, Ask God to open your eyes to the needs all around you and to help you to see "His people" the way He sees them.'  Since the Servolution was not just geared toward seeing the needs within the body of Christ but also in serving the needs of non-believers, this should be reworded.  "His people" are those who recognize Him as Lord and follow His commandments.  Those who are not believers, do not fall into this category.
For example, Jesus said in Luke 6:46 MKJV – "And why do you call Me Lord, Lord, and do not do what I say?" and in John 14:23-24 MKJV – "Jesus answered and said to him, If a man loves Me, he will keep My Word. And My Father will love him, and We will come to him and make Our abode with him.  (24)  He who does not love Me does not keep My Words, and the Word which you hear is not Mine, but the Father's who sent Me." and in John 8:39-44 MKJV – "They answered and said to Him, Abraham is our father. Jesus answered them, If you were Abraham's children, you would do the works of Abraham.  (40)  But now you seek to kill Me, a man who has told you the truth which I have heard beside God; this Abraham did not do.  (41)  You do the deeds of your father. Then they said to Him, We are not born of fornication; we have one father, even God.  (42)  Jesus said to them, If God were your father, you would love Me, for I went forth and came from God; for I did not come of Myself, but He sent Me.  (43)  Why do you not know My speech? Because you cannot hear My Word.  (44)  You are of the Devil as father, and the lusts of your father you will do."
Overall, I felt that chapter one sets up the vision of Servolution very well and wets your appetite for the digging in that comes later on in the book.  I truly enjoyed the way that Dino relates his experiences and the vision that God gave him in the form of Servolution.  I truly recommend Servolution as a must read for anyone serious about following our Lord's commandment to preach the good news to all creation.  Winning souls needs to be primary in every church, and a Servolution is a great way to do it. 
____________________________________________________________________________
Get the book: Servolution: Starting a Church Revolution Through Serving
About the Contributor: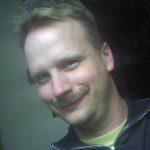 Jim Blake is the National Chairman of Concerned Christians Canada, he is a husband of one wife and a father of five children.  Mr. Blake has been a guest speaker at church events has been involved in pastoral conferences, has been a presenter at political events involving both Christians and non-Christians and has advocated for the rights of individuals who have been persecuted for sharing their faith.  Mr. Blake has been a spokesman for Christian values in the secular media and on Christian Radio and TV.  He has also been in talks with leaders from Church and Parachurch organizations and has had one-on-one meetings with high ranking politicians.  Praise be to God for the doors that He opened for CCC and for Mr. Blake.  To learn about Concerned Christians Canada, feel free to visit www.concernedchristians.ca.