by Michael Levitt
Chapter 10 starts off with "Servolution always costs."   Everything has a cost associated to it, whether it's time, finances, physical or mental efforts.  This chapter reminds me of former wrestler Ted DiBiase, who's catch phrase was "Everyone has a price."  Mr. DiBiase  is the leader of Heart of David Ministries, and he now praises that the price was paid in full, at the Cross.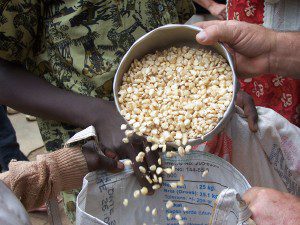 Early on in Servolution, we read about Dino and DeLynn Rizzo's early struggles, and how they focused on God for direction, and how they had to not take to heart the comments, complaints, attacks, and so forth from other Christians throughout their community.  Revolutions are not always popular.  They can rock the boat.  Too many enjoy the status quo.
God spoke to Dino about changing the name of his church.  He first sought the opinion of staff members, and many had the "if it ain't broke, don't fix it" opinion.  Dino however listened to God, and changed the name to Healing Place Church.  The rest is history.
God calls us to serve.  An underlying theme to this book is how the Servolution wants nothing in return from those served.  Nothing except for those sick, poor, and in need experience the love, peace, joy, and hope that can only be provided by a relationship with Jesus.
Outreach efforts cost money, time, planning, etc.  Many congregations are struggling with dwindling attendance, and some that are attending are without work, so their contributions are obviously affected by the lack of employment.
Personally speaking, I implore everyone to tithe.  God honours (honors in America) 😉 you back more than you can imagine.  My wife and I struggled with this for years, but when we finally decided to give the first fruits back to God, things changed.  I pray things will change for you, too.  God is the great provider.  Another pastor I follow recently wrote "If God guides, God provides!"  Amen!
When you serve as a church, or an individual and you start making a difference in people's lives, prepare for Satan to be pretty angry about it.  Dino talks about the house that was being built for his family burning down, and how he did not let that discourage him from continuing with the Servolution.
There will be setbacks along the journey.  Please know this:  God has been, is, and will ALWAYS be in control.  Proverbs 3:5-6 says to trust in the Lord with all your heart, and lean not on your own understanding.  In all ways acknowledge Him, and He will make your paths straight.  Easier said than done, but when we trust HIM, we can squash the fear and anxiety of the unknown, because as I mentioned before, God is in control.
I pray that my brief comments and Mr. Rizzo's book challenge all of us to become transformed to serve in ways we never imagined. I am deeply grateful to have had the opportunity to review a chapter for BibleDude's blog project.
Cherish the journey!
Amen!
___________________________________________________________
Get the book: Servolution: Starting a Church Revolution Through Serving
About the contributor:
Michael Levitt is an elder at Ambassador Community Church, in Windsor Ontario.  Mike will soon be joining Amherstburg Community Church in whatever role God plans for him.  Mike's "Proverbs 31:10-30" bride is Jennifer, and they are the blessed parents of Sarah, Rachel, and Abigail.
Mike also serves as an administrator for an Ontario Family Health Team, which turned out to be a blessing when he recently suffered a mild heart attack.  The heart attack was a blessing from God, to refocus on what is truly important, serving God's people. Praise The Lord!   Follow Mike's adventures on his blog:  http://levittmike.wordpress.com.