by John Dix
No Excuses!
This is a great chapter!  I grow weary of men and women in ministry who constantly look at the problems instead of the servolution solutions.  Anyone can identify the problems, or excuses, as Dino refers to them in this chapter, but true servoluters are full of solutions.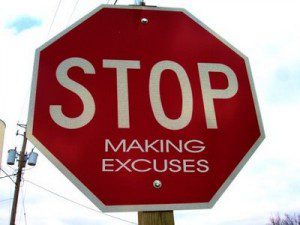 Everything in this chapter is worthy of conversation.  I love that Dino isn't selling a product or program but calling us to a lifestyle that reflects Christ-likeness. 
Three things really jumped off the page to me:
1) Focus and alignment. I was visiting a rather large church in Manilla, Philippines a couple of years ago and was struck by their incredible focus in ministry.  Here was a church of 18,000 plus and after spending three days with their executive and pastoral staff I was simply amazed at how focused they were in their ministry.  Here's the way Dino puts it, "It is to the point now for us that when we are considering anything new we ask ourselves how will this decision affect the poor and hurting?"  I'm learning I need more focus in ministry.  I'm excited to see what God will do as I continue to align more accurately with His heart.
2) "Servolution comes….from the inside out."  I can't agree more with Dino on this point.  I've tried to lead in several areas of pastoral ministry without first having been convinced and convicted of its priority and people didn't really follow my lead.  I don't blame them.  Who wants to follow a leader that really hasn't been convicted, cleansed, called, and commissioned.  Much of what I've read in this book so far is certainly biblical but until it really gets a hold of me and changes me from the inside out it's just another book and joins many others on my shelf with catchy titles, celebrity forwards, cool covers, and lots of dust.  Don't get me wrong – I have a heart for the poor and hurting.  I've seen both in full color on most every continent.  I give.  I serve.  I pray.  But just about the time I think that just maybe I'm making servolution progress from the inside out I'm reminded of how far Jesus went to serve.  I've got a long distance to travel my friends.
3) Start small.  My wife and my staff will tell you that I often skip over the "small" and "simple" steps when it comes to trying new things.  Most of the time this get me in trouble!  I appreciated the real practical counsel that Dino lays out in this section about starting small when it comes to servolution projects.  I'm going to keep this front and center as I lead our team toward making some progress in mobilizing our congregation toward a lifestyle of servolution. We are going to launch a servolution campaign of sorts in the Spring of 2010.  We'll preach a series of 6-7 sermons on specific texts that address a theology of servolution.  I believe God is going to really use that series to ignite what has already begun in my heart and been growing in the hearts of our church family.
No Excuses!
_________________________________________________________________________________
Get the book: Servolution: Starting a Church Revolution Through Serving (Note: Buying it here helps the bibledude feed the family! Thanks! 🙂 )
About the contributor:
John was born and raised in Congo, Africa, where his family served for 20 years in ministry.  He currently serves as the senior associate pastor at Grace Church of Glendora.  Serving alongside others and advancing the the cause of Christ in the local church is what he loves.