by Shane Waldrop
I must admit that being asked to do a blogging project on a book that I had not touched yet was a little daunting.  Maybe I'm a cheater, but I like to have super-duper extra knowledge about something before I write about it.  But this book has had no problem getting off the pages and into my head.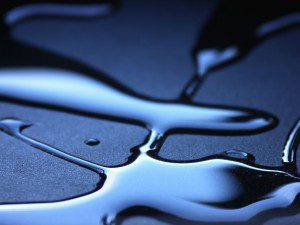 I was assigned the 1st chapter entitled "Liquid."  Right from the start I was stricken with the quote from Tacitus, "The desire for safety stands against every noble human endeavor."  This sets the mark high for the leader who is reading, because if you think there is safety in leadership, just ask Jesus. 
Dave's first story from God's word is about the prodigal son in Luke 15.  Dave highlights the passage with magnifying the radically, gracious, generous, and forgiving father in the story.  And he points out the father's overwhelming love drove him to run and meet the son with a kiss, even though it was undeserved.  Dave points out that the prodigal world needs that same grace and who better to give that kiss than the church.  Dave says, "I believe that today God is calling us in the church to become a different kind of movement, known for our kisses of compassion rather than our condemnations."  And I couldn't agree more.  We have encountered way too many sheep that have been bitten in their own sheep pen from the condemnation of what was supposed to be a safe place.  As Dave says, we have a "calling as lovers of the marginalized."
He has a great point that historically the church has been slow to embrace necessary change and to adapt to ethnic, sociological and cultural shifts.  It's like the church knows that it is sick but refuses to go to the doctor.  Dave points us to the James Choung Story on you-tube as an example of someone who takes on other approaches at presenting the gospel of Jesus Christ. 
Dave draws out attention to what some have called, the First Great Commission, where God told Abraham that he and his offspring were to be a "blessing to all nations."  And that is to be our charter and call. 
So Dave is setting the stage for this book to be about our leading in a "Third-Culture" world.  The definition for "Third-Culture" emerges from Genesis 12 and the second greatest commandment:  Third culture is the mindset and will to love, learn and serve in any culture, even in the midst of pain and discomfort.  Third culture is the gift of being more cognizant of and more comfortable with the painful fusion and friction inherent in cultural intersections. 
Dave tells of a rapper named "Cue", who grew up in the slums and was known for quoting Malcolm X.  Cue ended up coming to Newsong Church in Irvine, California.  In an effort to reach out to the most marginalized community in Los Angeles, they asked Cue for help.  This kind of community was one that the typical Newsong member would not be comfortable in.  And for that matter, the people in urban Los Angeles and suburban Orange County can be somewhat uncomfortable with one another.  Enter Cue.  He met the challenge by forming a partnership with what is arguably the most troubled school in Los Angeles.  Cue's efforts help with the schools accreditation, sports, health education, the arts, wellness disciplines, mentoring, and many other burdens the people encounter.  While other people drive around this area, Cue and his brothers and sisters from Newsong Church are living out what Mother Teresa gently instructed all of us to do:  "If you cannot feed a hundred children, well then, feed one." 
Dave points out that Cue epitomizes a new breed of leader, and has the marks of a third culture leader and a third culture church and these evolve out of what's called the pain principle.  He shows us that the pain principle grows out of two axioms:  (1) For leaders, pain in life has a way of deconstructing us to our most genuine, humble, authentic selves.  It's part of the leader's job description.  (2) For most people, regardless of culture, it's easier to connect with a leader's pain and shortcomings and mistakes than their successes and triumphs.    This point really resonates with me.  Upon the loss of our three-year-old son, I WAS deconstructed to my most genuine, humble, authentic self.  I have personally observed people's ease in connecting with me and the message I bring, when at the surface is this pain principle. 
Dave reminds us that although we may not naturally be third culture, we are called to move toward this vision. Dave hits the nail on the head when he says, "It is possible that we are so consumed with managing churches and ministries and organizations that we're missing out on an international spiritual banquet like we've never seen before." 
Dave's hope is the same as mine, in that we will sacrificially foster and prioritize next generation thinking, next generation methods, and next generation leaders in the church so that the global movement Jesus began will be known first and foremost for sharing love without strings, healing, extravagant radical compassion, and radical reconciliation with the world so lovingly breathed into existence by our creator. 
It is not about you.  It is about HIM & THEM. 
If you want to have you socks challenged right off of your feet.  Follow these reviews and get this book.
FOLLOW THE PROJECT | BUY THE BOOK
About the author:
Shane Waldrop has been married to Mary K. Waldrop for 17 years, and has seven awesome children. He is the lead pastor of Fuel Church in Poteau, Oklahoma.  Fuel Church is a church plant started on Easter of 2008 and has seen tremendous spiritual and numerical growth.  Fuel Church is gearing up for additional church plant locations and campuses as they have a passion to take the Gospel to the world. 
Shane has travelled the nation speaking at churches, conferences, revivals & camps.  He has a passion for those that are not connected to Christ and wants to set the pace for others to go after those that Jesus would be chasing. He became a more sought after speaker upon the death of his three year old son and the ensuing care ministry and speaking ministry that evolved from this painful event. 
Shane has had the opportunity to serve along side of other church staff environments.  He also advises many churches on thinking outside the box and a type of thinking that brings the Gospel of Jesus Christ to the culture outside the four walls of the church building.
You can reach him at shane@fuelchurch.tv