We hang the bluebird feeder from the geranium hook on the porch. Fill it with yummies–crumbled suet, freeze-dried-berry-flavored mealworms (I actually scoop them with my bare hand), a few softened raisins, and a handful of blueberries. I don't know if they like blueberries–but they're berries, and they're blue, so surely they'd make a bluebird happy.
The birds flock to the shrub by the birdbath, the shrubs under the window, the butterfly bush, sip a bit of water. But they don't find the feeder. So I move it into the shrub. I never see them feed from it. They just pick at the dried brown pods that once held the little red berries they've already eaten.
And then, they're gone.
AWOL.
We don't see them for several days.
Saturday we drive 30 miles to Wild Birds Unlimited for bluebird advice and supplies. Debra tells us it's a hard year for bluebirds. I'm not sure why since the winter's been pretty mild, but maybe food was in short supply because of the drought. We come home with an expensive bag of elite food, a window feeder, a bluebird book, two houses, and a tub of live mealworms. (I don't touch these with my bare hand.)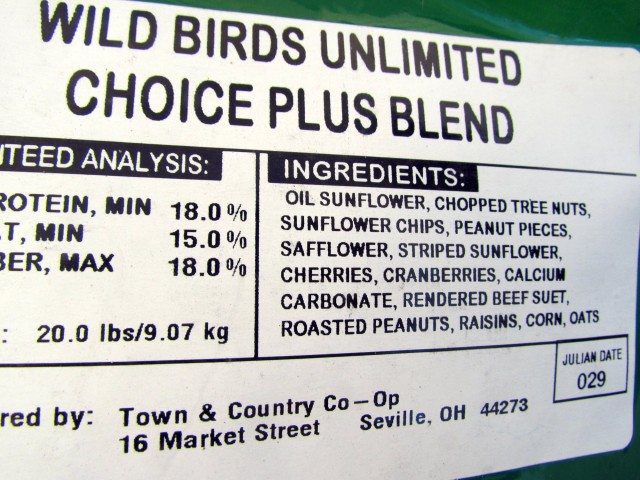 Early Sunday morning before church, I'm outside in the cold in my bathrobe. I dump the existing feeder and pour in a little of the new food, add a few freeze-dried mealworms along with some wiggly ones. I attach the window feeder and layer a little of the "granola" in it, wondering what it would taste like in a bowl with a little milk. Minus the worms.
I sprinkle the ground, lay out some appetizer portions on the porch rail. Then I offer some overripe strawberries.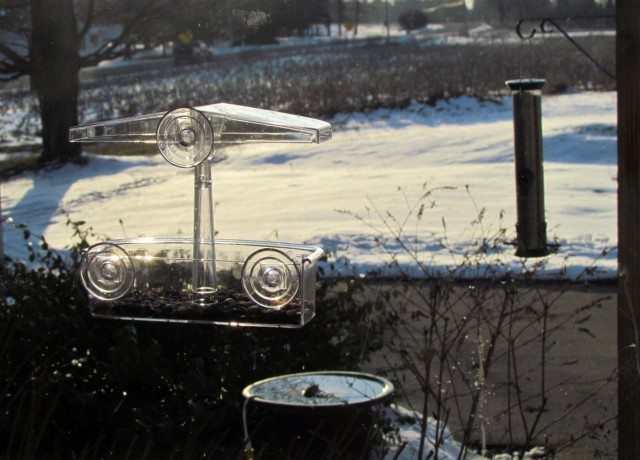 I freshen the bath.
This weekend we'll put up the houses.
We've done all we know to do to provide for their every need.
And now we wait.
We long for their return.
If they'd only return.