by Ken Leonard
First of all, I'd like to thank Dan King at BibleDude.net for including me in this group writing project. Second, I'd like to make it clear that I did receive a free copy of this book for participating.
The book is The Naked Gospel by Andrew Farley. This is a book about taking the time to get to the real, unvarnished, unadulterated Gospel. Not adding more to it, not trying to disguise it, not making it into something else. If we believe that the Gospel is true and important, then we should want to know what it really says, and not be content with an imitation.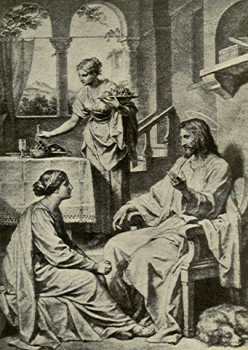 Part 1 of the book is entitled "Obsessive Christianity Disorder," and I am pretty sure that most Christians reading this chapter, short though it is, will see themselves in it. The disorder is very simple — feeling compelled by outside forces to be more of a Christian, and never feeling like we're doing enough. Andrew Farley tells about his time in high school and college, feeling like he never had the right Christian personality or did the right things. Not surprisingly, this resulted in massive frustration.
Being a Christian, to him at that point, meant working really hard and making himself miserable. It also meant not accomplishing much with all of his efforts.
That isn't exactly what Jesus called us to do or to be.
I look at some of my own life and I know the feeling. There was a time when I felt like I must be some kind of inferior Christian because I hadn't read all of the right books. I didn't own the right commentaries, I never compared to the original languages, and almost never compared Bible versions side by side to see what I could glean from that.
You might notice that none of those things is actually ever mentioned in the Bible as an obligation of a believer.
It is so very easy to try to turn being a good Christian into a how-to checklist. After all, we like instructions. We also like working hard and for our harder efforts to mean that we're rewarded more. Much like your performance review at work — you do your job description, you work hard, you get a good raise.
The problem is, being a Christian doesn't work that way. It never has and never will. That's why there's no such set of instructions in the Bible. It's stuff that we've added.
The point of The Naked Gospel is to … well, … strip that away. Look at the Gospel as it is, not as we embellish it. Not what we can make it into. The Gospel is Good News, not another set of demands to cause stress. Let's choose the better thing, as Jesus said to Mary and Martha in Luke 10:38-42 (NLT, courtesy of BibleGateway.com):
   As Jesus and the disciples continued on their way to Jerusalem, they came to a certain village where a woman named Martha welcomed him into her home. 39 Her sister, Mary, sat at the Lord's feet, listening to what he taught. 40 But Martha was distracted by the big dinner she was preparing. She came to Jesus and said, "Lord, doesn't it seem unfair to you that my sister just sits here while I do all the work? Tell her to come and help me."

   41 But the Lord said to her, "My dear Martha, you are worried and upset over all these details! 42 There is only one thing worth being concerned about. Mary has discovered it, and it will not be taken away from her."
FOLLOW THE PROJECT   |   BUY THE BOOK
About the author:
Ken "Wickle" Leonard loves God, because God first loved him. Some day he hopes to understand even that much of the Gospel … until then, he blogs to try to express that love in one form or another.
You can find Ken blogging at A True Believer's Blog.