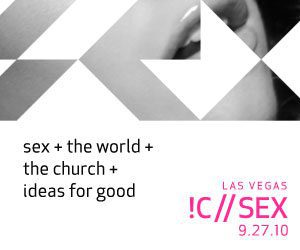 I'd first like to start with an apology. My mission trip to Haiti impaired my ability to keep up with certain aspects of this project more that I anticipated.
Nonetheless, there were some incredible posts that came in!
This week was GENDER WEEK, the third of the six-week series of discussions on various sex-related topics.
As you look through each of the posts in this series, I hope that you see a bit of a trend emerging. At first glance it would seem that the posts are overly skewed towards the discussion of female gender roles and issues. However, I definitely learned a great deal about what it means to be a man… and yes, even (umm.. especially) while reading the posts about women.
Here's a quick recap of the posts that we saw come in this week:
Let's keep this conversation going… Which of these posts impacted you the most? Why? What other perspectives on gender do you think are important to share/consider?
Coming up next: Orientation – Week beginning Sunday, August 22nd
Same-sex attraction is likely one of the most controversial issues that the church deals with today. Is it okay to be gay/lesbian and be a Christian? More importantly how should the church respond to people who live with same-sex attraction? This discussion will focus on reconciliation… with the Word AND with people. This is a good opportunity to build a bridge to those who have been alienated by the church for a very long time. If you're interested in participating in this conversation, then let us know in the comments or contact @bibledude on Twitter.
Are you enjoying this conversation? Then consider coming to !C//SEX Las Vegas on 9.27.10. Register now! And if you comment on this post, then I'll send you a special 10% discount registration code!