The Reading:
Meanwhile Saul, still breathing threats and murder against the disciples of the Lord, went to the high priest and asked him for letters to the synagogues at Damascus, so that if he found any who belonged to the Way, men or women, he might bring them bound to Jerusalem. Now as he was going along and approaching Damascus, suddenly a light from heaven flashed around him. He fell to the ground and heard a voice saying to him, "Saul, Saul, why do you persecute me?" He asked, "Who are you, Lord?" The reply came, "I am Jesus, whom you are persecuting. But get up and enter the city, and you will be told what you are to do." The men who were traveling with him stood speechless because they heard the voice but saw no one. Saul got up from the ground, and though his eyes were open, he could see nothing; so they led him by the hand and brought him into Damascus. For three days he was without sight, and neither ate nor drank.
Now there was a disciple in Damascus named Ananias. The Lord said to him in a vision, "Ananias." He answered, "Here I am, Lord." The Lord said to him, "Get up and go to the street called Straight, and at the house of Judas look for a man of Tarsus named Saul. At this moment he is praying, and he has seen in a vision a man named Ananias come in and lay his hands on him so that he might regain his sight." But Ananias answered, "Lord, I have heard from many about this man, how much evil he has done to your saints in Jerusalem; and here he has authority from the chief priests to bind all who invoke your name." But the Lord said to him, "Go, for he is an instrument whom I have chosen to bring my name before Gentiles and kings and before the people of Israel; I myself will show him how much he must suffer for the sake of my name." So Ananias went and entered the house. He laid his hands on Saul and said, "Brother Saul, the Lord Jesus, who appeared to you on your way here, has sent me so that you may regain your sight and be filled with the Holy Spirit." And immediately something like scales fell from his eyes, and his sight was restored. Then he got up and was baptized, and after taking some food, he regained his strength.
For several days he was with the disciples in Damascus, and immediately he began to proclaim Jesus in the synagogues, saying, "He is the Son of God."
The Sermon:
The late, great television host, author, producer, and Presbyterian minister, Fred McFeely Rogers (a.k.a. Mister Rogers) was known for saying, "When I was a boy and I would see scary things in the news, my mother would say to me, "Look for the helpers. You will always find people who are helping."
I would add to this statement that the very large majority of these helpers remain nameless, despite the incredible impact their actions may end up having.
Today's New Testament reading in Acts tells us about the incredible conversion story of someone who went on to be one of the most influential figures in the early Christian church. And it includes a mention of one man most people barely notice.
Ananias of Damascus.
Who Is Ananias of Damascus?
Very little is written about him. We have this story, and we have a reference of him by Paul later in Acts 22 where Paul refers to him as "a devout man according to the law, well spoken of by all the Jews who lived there (Damascus)."
Historically speaking, 2nd-3rd century theologian Hippolytus recognized Ananias as one of the 70 (72) sent out two-by-two by Jesus as recorded in the Gospel of Luke (chapter 10).
Ananias is a footnote in the story of Paul's conversion. Even most commentaries on this passage focus their attention on what's happening with Saul/Paul, with little to no mention of Ananias.
On Selfless Sacrifice
Ananias' story begins with a, "here I am, Lord" statement. It shows his willingness to do whatever his God calls him to do.
That is, until things get a little uncomfortable…
The moment God calls him to go pray for and minister to Saul. Think about this for a moment. This is the Saul who was well known for his work in turning Christ followers into martyrs. Saul was on his way to Damascus, which means that Ananias was likely on his list of targets. By today's standards, we would consider Saul a terrorist. So Ananias' response turns into, "But, Lord!"
Isn't it interesting how we always try to argue with God and "enlighten" Him on how things are, as if He wasn't already aware?
It's understandable. Our human tendency is towards avoidance of conflict and self-preservation. In fact, it's what the world today would actually encourage… find the easier path.
But the Christian life is never intended to be conflict or worry-free.
Fortunately, Ananias didn't run from the mind-bogglingly troublesome situation. Rather he walked the difficult path the Lord called him to take.
Choosing The Difficult Path
As some of you know, we've recently completed Lent Madness, which is a bracket-style "competition" for saints and other honored people throughout Christian history. The winner this year, as voted on by participants world-wide is a man who you likely never heard of.
Dr. Jose Gregario Hernandez.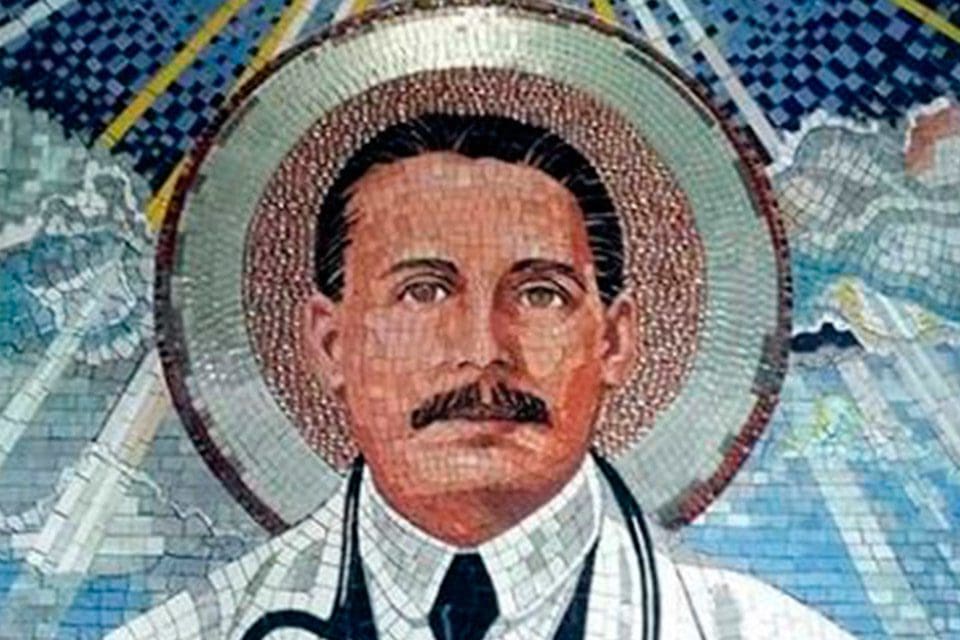 He lived in Venezuela in the late 1800's and early 1900's. Rather than pursuing the priesthood, he chose to realize his devotion to God through the practice of medicine. And after receiving a grant from the government to study medicine in Paris, he returned with many offers to practice medicine in a comfortable private practice.
Instead, he chose the path of direct care, especially for the poor, which is why is still known to this day as el medico de los pobres, "the doctor of the poor." Even during the 1918 flu pandemic, he persisted with a tireless schedule, even entering the rooms of the sick despite his own fragile health.
Hernandez had every opportunity to choose the comfortable path. Instead, he took the difficult path in order to have a greater impact for Christ through a life of self-sacrifice.
Jesus himself didn't come to put on the crown and rule like we see earthly kings and rulers leading from their high places. He came to be broken for us. He lived a life of self-sacrifice on behalf of others. This is what it looks like to pick up your cross and follow Him.
But sacrifice looks different for different people.
The Legacy of a Simple Sunday School Teacher
You've probably never heard of Edward Kimball. He was the Sunday School teacher for a bunch of hyper young boys. He set his focus on one particularly troublesome teenager who had little interest in God or religion. So he kept after him, and during a visit with this young man at his job in a shoe shop, he led the boy into a relationship with Christ.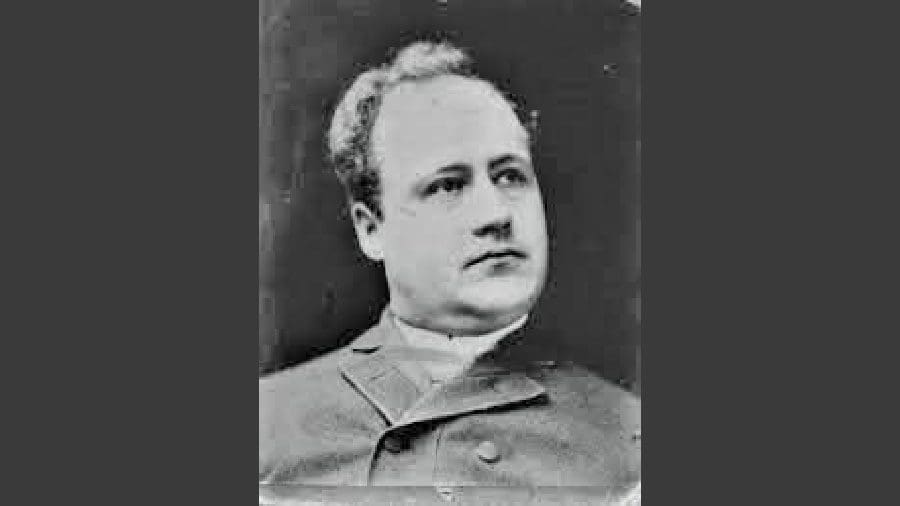 That youth was Dwight L. Moody… who eventually went on to become a great evangelist, publisher, teacher, and urban ministry pioneer.
But the story doesn't stop there.
D.L. Moody is responsible for the salvation of Wilbur Chapman, an evangelist who reached thousands.
Chapman's evangelism reached professional baseball player Billy Sunday, who later became a pastor impacting the life of Mordecai Ham.
And Ham became a traveling evangelist who is credited as being responsible for the salvation of a young man named Billy Graham… the evangelist who preached to more people than any other person who ever lived, including the Apostle Paul.
This chain of events goes back to a humble Sunday School teacher (Edward Kimball) who persisted in the hard work of ministering to difficult youth who didn't want anything to do with God. His name is a footnote in history, but his impact and legacy are huge.
It would be foolish of me to not take this opportunity to mention something… Today is Youth Sunday here in our church. And we appreciate all of the incredible youth here. I also appreciate the service of all of the helpers it takes to pull minister to these young people. Think about the impact they are having! So this is where I ask you to consider how you might be able help with our Sunday school and youth groups! Just think about that, and be inspired by the example of Edward Kimball!
Kimball's example is very much like the story of Ananias… the impact of his faithfulness is unquestionable. Paul's work has grown and shaped the Church like few others through all of history. But Paul's story wouldn't have been Paul's story without the humble, selfless service of one man who followed God even when it was uncomfortable.
Experiencing God In That Moment of Faithfulness
Could God have handled it without Ananias? Certainly. But God uses us to be the catalyst of His work in the world. When we pick up our cross to follow Jesus, and we die to ourselves, and we step obediently into His calling for us (no matter how big or how small)… that is when we get to experience God in His fullness.
Bobby Gross, the director of Graduate and Faculty Ministries for InterVarsity Christian Fellowship, writes in his book Living the Christian Year:
"When Mother Teresa opened her first home for the dying poor, she entertained no ambitions for worldwide fame, no thoughts of meeting with presidents or accepting awards. Serving Christ would be its own reward: "You must not be afraid to say `Yes' to Jesus, because there is no greater love than His love and no greater joy than His joy." In the pouring out of ourselves for Christ, we find ourselves empowered with his love and joy. This happens in our everyday lives-among our family and friends, in the familiar settings of our neighborhoods, schools and places of work, in our domestic routines and leisure activities." (emphasis mine)
A Prayer Filled With Promise
The collect for this week speaks directly into the idea of self-sacrifice and the blessing we see in the midst of it. The prayer reads like this…
"O God, whose blessed Son made himself known to his disciples in the breaking of bread
The breaking of bread is the breaking of his own body; listen for the snap of the bread during Eucharist, a sound that still sends chills down my spine.
Open the eyes of our faith 
Faith… it's a stepping into the uncertainty of what may come.
that we may behold him in all his redeeming work 
That we get to see and experience the work of Grace in the world around us.
So may you find Christ in the breaking, and self-sacrificial moments in your life as you step into the unknown that He calls you to. And in doing so, may you experience God and his redeeming Grace in all of its fullness. Amen.